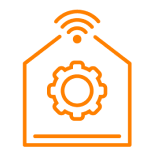 Stay on the pulse
Take control of property maintenance with a single digital platform: Granlund Manager. Drive faster response times through real-time data. Enable your team to act on problems before they arise.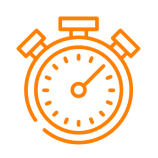 Win through efficiency
Streamline property maintenance to save time, energy and costs. Leverage building data to impact decision-making. Secure the future operability and value of your properties.
30%
savings potential in maintenance and energy costs
60k+
properties using Granlund Manager
Testimonials
"Granlund Manager plays an important role in keeping our operations running uninterrupted. The software enables visibility, control and fast reaction times of our maintenance actions."
"We are not a typical maintenance or facility management company. We always look for more advanced ways to serve our customers. This is why we chose Granlund Manager. It not only makes our customer service faster but also more cost-effective. It helps us stand out from the competition."
"We have been able to receive clear savings while gaining full visibility of the total energy consumption. Additionally, Granlund Manager helped create a list of actions needed for further energy savings and a clear understanding of the impact of these actions."
"The implementation of Granlund Manager was very fast and straightforward. It is very user-friendly and it has been easy for our maintenance personnel to take it into use. Cooperation with Granlund has been effective and successful."
"Granlund Manager is great system for our hotel's operative management. It indicates where problems are and thus enables us to better plan our daily maintenance tasks and investments. In addition, it gives us clear visibility of our energy consumption" Become a partner and expand your expertise
We actively seek partners looking to expand their property maintenance services. Our Partner Network facilitates long-term, collaborative relationships that help maximise revenue for both partners and customers