Optimise time & resource
Maintenance with Granlund Manager means that the software helps you to manage your preventive maintenance plan – from a single building to your entire building portfolio. Our systematically scheduled maintenance calendar creates visibility to actual service tasks. It clearly shows the status of planned, ongoing and completed tasks.
Maintenance tasks can be planned and assigned either on an individual or team level. This enables effective resource optimisation.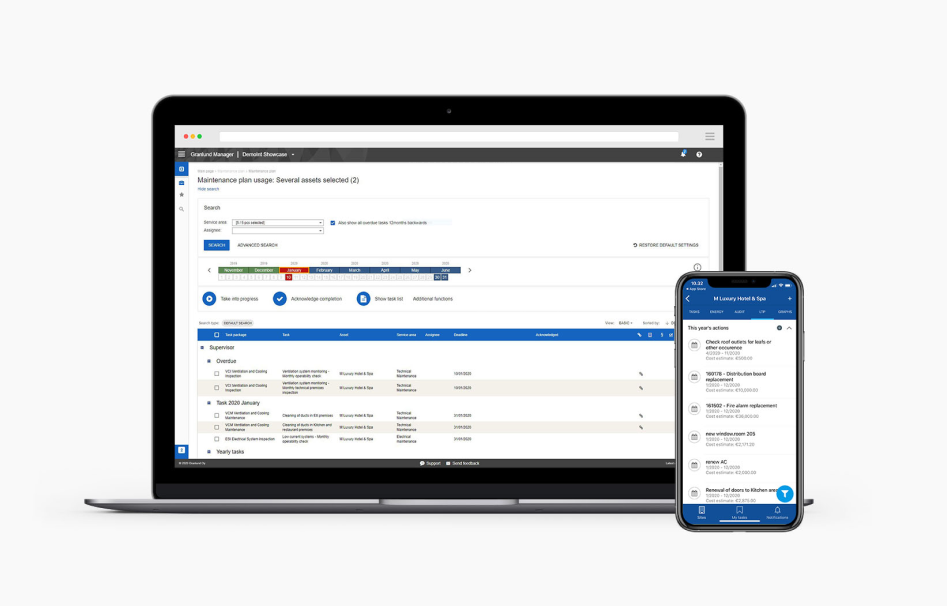 Accessibility & oversight of data
As Granlund Manager is cloud-based, up-to-date property information can be accessed at all times using any kind of device. Depending on your assigned role within Granlund Manager, you can easily access the information and reports you need.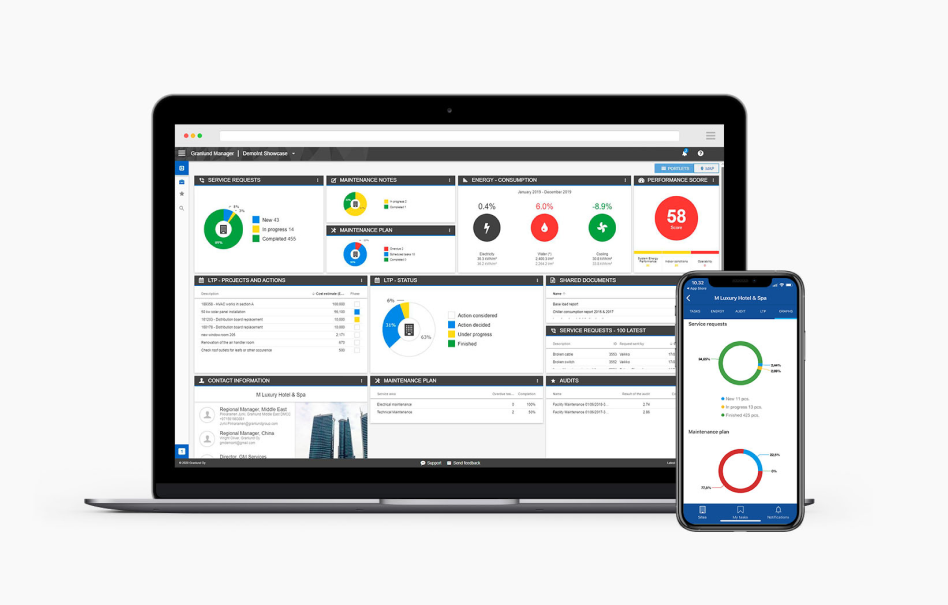 Mobile friendly property maintenance
Maintenance with Granlund Manager is fully mobile. This allows building users to easily make service requests using their mobile, which in turn can be quickly responded to by maintenance personnel.
A new feature has been developed for Granlund Manager, allowing the user of the premises to submit service requests by scanning a QR code printed out and placed in the premises. No user ID or registration is required.
When using the mobile application, the maintenance personnel can manage all their daily tasks on the go. Get the app for maintenance personnel: iOS or Android
See also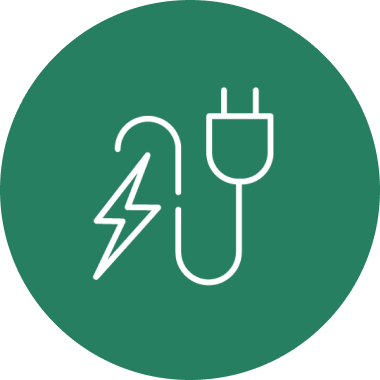 Increased energy efficiency
Reduce costs and increase property sustainability through operability managment and energy optimisation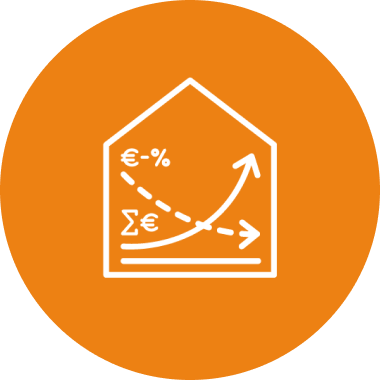 Dynamic reporting
A broad set of reporting capabilities for maintenance processes and energy consumption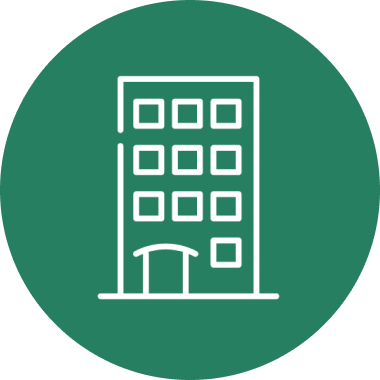 Digital twin
The software combines static and dynamic information from various sources, and utilises BIM data to create virtual propoerty models