Founded in 1960, Granlund is a strongly growing group of companies. We provide MEP design, facility maintenance software services and property, energy and environmental consultation for the construction and real estate sectors.
The pioneering Granlund Manager software has a 30-year history of transforming property management and facility maintenance processes. A state-of-the-art technology improving the energy efficiency and sustainability of properties, Granlund Manager is currently in use in over 60,000 properties worldwide.
Today we employ over 1,000 professionals in Scandinavia, Asia, the UK and the Middle East. The head office of The Granlund Group is located in Helsinki, Finland. Together with our partner network, Granlund's Shanghai, Dubai, Malmö and Sheffield offices support international projects in software services, consultation and design.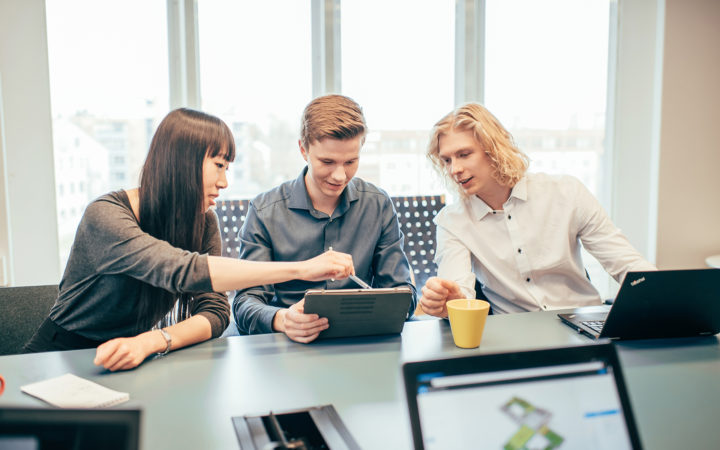 Our mission
Through the active development and innovation of scalable technologies, we lead the real estate and construction industries toward smarter and more sustainable futures. Futures founded on transparency and responsibility, on openness and collaboration.
We enable wellbeing in the built environment, for people and buildings. By setting people like you and I at the centre of design, development and innovation, we improve and optimise built environments for people. Our technologies are merely a means to an end – not a solution. They provide us with tools for doing what's best for both people and buildings.
Our values
The guiding principle of our work is always one and the same: our customers. Standout customer experiences consist of cutting edge value and flexible ways of delivering it. In every project we aim to increase the level of service and expertise customers are used to. Our highly motivated personnel are committed to developing collaborative relationships with all our customer and partners.
As an organisation we at the Granlund Group believe in the holistic development of our personnel and operations. Through various mentoring and training programs, employees have the best possible conditions in which to grow and succeed. Our operations are continuously being improved toward better performance in quality, environmental and safety matters. We always seek new ways of carrying out the responsibility we hold toward our customers, personnel and the environment.